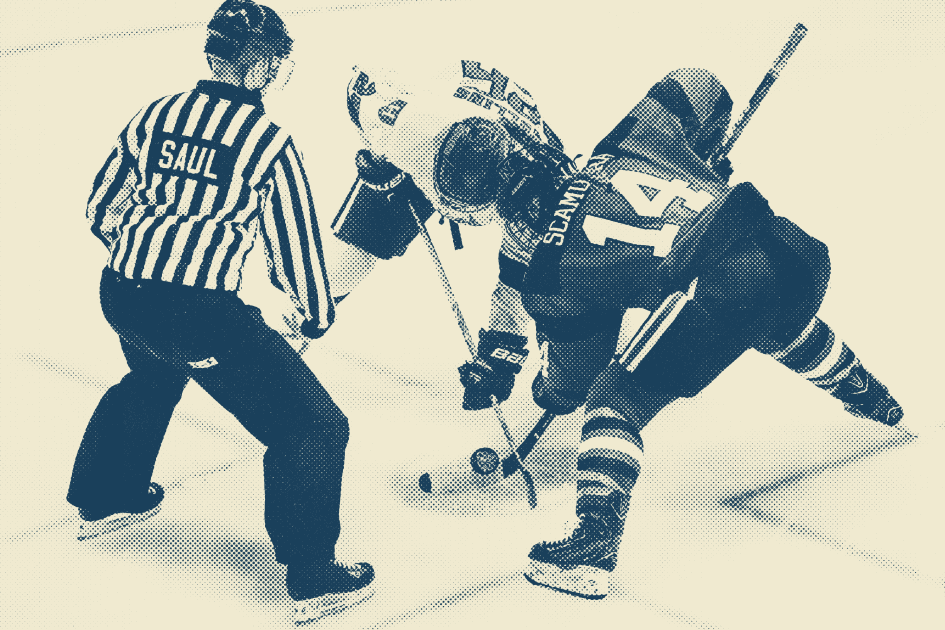 Detroit Red Wings
Suites & Premium Seating
Get Updates
Sign up for our newsletter with offers, updates and featured events for everything Detroit Red Wings.
Suite Pricing
Suite Amenities and Details
Catching a game inside the newest Little Caesars Arena is an unforgettable experience with the perfect combination of high-tech amenities and is sure to make you feel like a true VIP.
How much do Red Wings suites at Little Caesars Arena cost?
$4,500 - $8,500
Luxury suite seating prices for Detroit Red Wings games vary depending on the popularity of the game, suite location, and included Amenities. Premium private suite leases for popular games begin around $4,500 and can go upward to $8,500, depending on the size of the suite, and the proximity to the ice. Private suites are expected to be in high demand for the first few years of the Red Wings playing at their newest arena.
Connecting with a SuiteHop expert will allow you to find what type of Little Caesars Arena suites would work best with your group, desired date, and budget.
Total Suites at Little Caesars Arena: 60
Suite Capacity: 6-18 guests
Amenities: High-top bar, digital televisions in each suite, vipVIPentrance, casual fireplace seating, refrigerator.
Low Range

Location

High Range

$6,000

Luxury Suites

positioned at the attack zone

$8,500

$1,500

Loge Boxes

above 100

$5,000

$3,000

Gondola

above 200

$5,500
Loge Box Suites are the ideal suite for your smaller group and have 6 chairs and countertop type seating. The option to purchase two side-by-side Loge Boxes is also available, so your group of 12 can be comfortable and live the suite life.
Private Suites
What you can expect from a private suite experience
Private Red Wings suites in the state-of-the-art Little Caesars Arena are now available to lease on SuiteHop's online marketplace. Private suite rentals at Little Caesars Arena typically seat parties of 6-18 guests.
Private Red Wings Suites at Little Caesars Arena include the following amenities
5 high definition TVs

In-suite, full-service wet bar

Leather couches

Wi-Fi

In-suite island

Two rows of fixed seating

Lots of additional standing room, capable of holding groups from 6-18 people

Access to catering and all VIP Clubs
What are the suite options?
Luxury Suites
Ideal for larger groups, luxury suites at Detroit Red Wings games seats up to 24 guests in two rows of fixed seating.
Loge Boxes
Comfortable and private seating with a countertop row style seating. Loge boxes are semi-private seating available in groups of 6 or 8.
Gondola Boxes
With the highest vantage point in the arena, Gondola boxes offer the best views of the ice. Gondola boxes provide the premium experience for a luxury suite for mid-sized groups.
Arena FAQ
The answers to your top Red Wings Questions
The Detroit Red Wings are a professional ice hockey team and are part of the Atlantic Division in the Eastern Conference of the NHL. They are one of the original six teams of the league and were founded in 1926.
Throughout their rich history, the Wings have held a few different team names over the years, such as the Detroit Cougars (1926-1930) Detroit Falcons (1930-1932), and the Red Wings (1932-Present.) The Red Wings have currently won the third most Stanley Cups Championships for any American hockey team in the NHL.
The Detroit area is widely known and referred to as "Hockeytown" which has been a registered trademark of the franchise since 1996. The Detroit Red Wings have won 11 Stanley Cups, 6 conference championships, 6 President's Trophies, and 19 Division Championships. Their uniform and logo have been essentially the same since the 1930s; the distinct red and white color and the "winged wheel" are an easily recognizable logo to any true hockey fan across the country.
What are the fan traditions during a Red Wings game?
One one the richest fan traditions at Red Wings games is "The Legend of the Octopus" where fans traditionally throw an octopus on the ice surface during playoff games for good luck. The Joe Louis Arena even installed a large octopus wearing a Red Wings jersey to be lowered onto the ice, which the fans nicknamed "Al." Don't forget to study up on your Journey lyrics before visiting a Red Wings game, as "Don't Stop Believin'" and the unforgettable lyrics "Born and raised in South Detroit" will likely be played over the PA system and you're expected to belt it out, loud and proud.
How many Red Wings suites are available to rent at Little Caesars Arena?
Little Caesars Arena has 60 total suites available. Each private suite can hold between 10-24 people, depending on the suite location and level. Loge box seating or Gondola Boxes are an ideal alternative for small groups, seating 4 - 12 guests.
What are the Red Wings suite amenities?
Detroit Red Wings suites are designed with ample standing room and group seating. Suites feature leather couches, a full-service wet bar, and high-definition displays.
Why should I book by Detroit Red Rings suite with SuiteHop?
SuiteHop is an online marketplace providing the most comprehensive details and availability for suite events at Little Caesars Arena. With real-time pricing and high attention to customer service, SuiteHop's suite experts will help you from booking your suite all the way through ordering catering for your event.
When do Red Wings suites open for access?
Little Caesars Arena suites open two hours before the start of the event.
How do I get to Little Caesars Arena?
Parking is available for purchase from your SuiteHop event expert. There are many parking options within a 10 min walk from the arena.
Little Caesars Arena is easily accessible via interstate 94 and 75, and also Detroit's newest mode of public transportation, the Q Line. The QLINE is a 6.6-mile north-south loop that runs along Woodward Avenue from Congress Street in downtown Detroit to Grand Boulevard in New Center. It has a total of 12 stops. The closest stops to Little Caesars Arena is Sproat Street/Adelaide Street, and Montcalm Street.
What should I do and where should I stay before my Red Wings game?
The newest Detroit District is a booming 50 square block, chock full of historical landmarks and theaters built at the turn of the century, bars and nightclubs, top-notch casinos, as well as three professional sports arenas: Comerica Park (Detroit Tigers, MLB) Little Caesars Arena (Detroit Red Wings, NHL, and Detroit Pistons, NBA) and Ford Field (Detroit Lions, NFL).
Make sure you swing by the stunning art deco Fox Theater, which was built in 1928 and was named as a National Historic Monument for its architecture. From there, the Detroit Opera House (built in 1922) borders the rejuvenated Campus Martius area of The Detroit District. Campus Martius is a 1.2 acres park in the heart of The Detroit District that offers a large outdoor ice skating rink built to replicate Rockefeller Center's in New York City. Cadillac Square Park is also nearby.
If you're an avid Detroit sports fan, make sure you check out the Iron Fist Monument put up in 1986 as a monument to honor Joe Louis and the movement of who was then considered to be America's first African American sports hero during World War II. The president at the time, Franklin Delano Roosevelt, said, "Joe, we need muscles like yours to beat the Nazis." This statue shows that raw power.
From there, take a leisurely stroll down Detroit's Greektown area, where you can sample some amazing cuisine, as well as Detroit's rich culture. Detroit is also home to many large casinos, including Dan Gilbert's Greektown Casino. Other popular Detroit attractions include the Eastern Market, a large year-round farmers market and street art center, or a trip to the Shinola factory headquarters or Carhartt historic factory store.
Catering
Detroit Red Wings Catering 101
Suite catering for Red Wings games is provided by Delaware North and is an additional cost on top of your suite rental. Catering is not required and Suite holders have access to any of the restaurants, specialty bars, and concession stands throughout the arena. Full menus are available, and pre-event catering orders must be placed 5 days before your event.
Delaware North Sportservice is the exclusive caterer for Detriot Red Wings games. No matter your dietary restrictions or preference, Delaware North can provide the ideal menu for your group. Menu options include gluten-free, nut-free, or vegetarian selections.
Estimated Little Caesars Arena Suite Catering Costs
| Options | Pricing |
| --- | --- |
| Full meal with drinks | $75 - $150 per guest |
| Snacks with beer & wine | $30 - $60 per guest |
| Beer & wine alone | $25 - $40 per guest |
SuiteHop Recommended Suite Catering Menu
Feeds 20 guests
Gourmet nuts

Farmers Market Crudites

Detroit Classic Maurice Salad

Pretzel Bites

Michigan Cherry Crisp

12 non-alcoholic beverages

24 assorted beers
This menu is based on Delaware North options. Items are subject to availability.
Pro tip: To lower waste, we recommend ordering fewer beverages upfront. Watch what your guests are consuming and reorder accordingly.
Learn more about Detroit Red Wings catering at Little Caesar Arena.