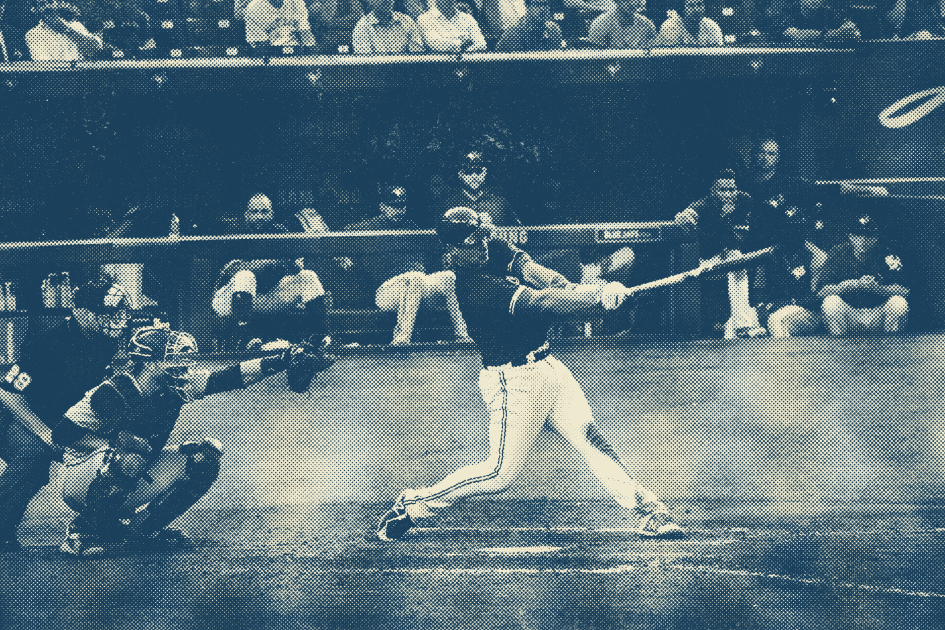 New York Mets
Suites & Premium Seating
Get Updates
Sign up for our newsletter with offers, updates and featured events for everything New York Mets.
Pricing
New York Mets Premium Seating Pricing and Amenities
The New York Mets are one of the most loved and most historical organizations in professional baseball. They share their city with the Yankees, but Mets fans are fiercely loyal! They have called Citi Field their home since 2009. This team was established in 1962 and have multiple World Series titles. Some famous players like Willie Mays, Mike Piazza, and Nolan Ryan wore the Mets jersey. Expect the Mets to be a contender for the National League East Division.
How Much do New York Mets Premium Seats & Suites Cost?
Private New York Mets Suites: $2,500 -$20,000
Premium New York Mets Seats: $200/ticket - $800/ticket
The price of New York Mets club seats and suites varies based on the matchup and location in the stadium. The regular season runs from April through September. Private suites and premium seats are available for all home games with suite pricing starting at $2,500 and may cost as much as $20,000.
Suites at Citi Field: 53+
Suite Capacity: 9-35 guests
Suite Amenities: VIP parking and entry into Citi Field, in-suite catering available, interior and exterior seating, dedicated serving host.
Low Range

Location

High Range

$2,500

Porsche Suites
Empire Luxury Suite Level

$18,000

$2,500

Sterling Suites
Empire Luxury Suite Level

$20,000

$200 /Ticket

Hyundai Club
Field Level Behind Home Plate

$700 /Ticket

$500 /Ticket

Clove Club
Rows 1-8 Behind Home Plate

$800 /Ticket
Prices listed above reflect the average ticket sale, individual listings may be more or less depending on the matchup, day of the event, and location within the stadium.
Private Suites
Host the perfect event with premium New York Mets seats
Enjoying a New York Mets baseball game from a club seat or suite booked through SuiteHop is the best way for groups of all sizes to visit Citi Field together. Impress clients, celebrate with friends, or treat your employees to a night they will remember with premium seating at this gorgeous stadium in the greatest city in the world! New York Mets suites & club seats include luxury, privacy, and amenities, giving you a baseball fan's dream come true.
Private suites are available for parties of 19 to 35 guests. Club seats and other premium seating options are recommended for smaller parties of 2-8 guests.
What are my New York Mets suite options?
Porsche Suites
$2,500 - $18,000 | 10-50 Guests
The New York Mets Porsche Suites in Citi Field give you the ultimate party experience. You have a private space for you and your guests just one level above field level. The view is great! Enjoy plush seating inside as well as an outdoor seating area. Guests enter Citi Field through the VIP entrance. Amenities and extras may include a dedicated suite attendant to assist with food and drink services, indoor/outdoor televisions, and more. Catering is available to purchase prior to your game day. Suite guests also have access to VIP lounges and clubs.
Empire Luxury Suite Level Suites
Home Plate Suites

Infield Suites

Infield XL Suites

Baseline Suites

Party Suites

Delta Suites
Sterling Suites
$2,500 - $20,000 | 22-32 Guests
There are 10 Sterling Suites to get you and your guests get incredibly close to the field. These suites are only 21 rows up from the field! For groups of 22-32 guests, Sterling Suites put you right behind home plate. With the same amenities as the Porsche Suites, you get a dedicated suite attendant to assist with food and drink services, indoor/outdoor televisions, and more. Add on catering if desired or take advantage of the VIP lounges and clubs within Citi Field.
What are my New York Mets Club Seat options?
Clover Club
$500 Per Ticket - $800 Per Ticket
Sit directly behind the Mets home plate with Clove Club seats at Citi Field! This amazing opportunity offers ticket holders a private entrance, plush theater-style seating, and access to the Delta Sky360 Club. Within the Delta Sky360 Club at Citi Field, Clove Club guests can find a wide range of concessions and drinks.
Hyundai Club
$200 Per Ticket - $700 Per Ticket
Located on the Field Level behind home plate, the Hyundai Club at Citi Field offers an unbeatable experience for small groups. Enjoy the New York Mets or other events with theater-style seating and views similar to the Ownership Suite. Hyundai Club ticket holders will have access to the Hyundai Club Lounge with a full bar and concessions available to purchase. All-inclusive snacks and soft drinks will be available including; peanuts, popcorn, fresh baked cookies, and more!
Stadium FAQ
The answers to your top New York Mets premium seat questions
The New York Mets are all set for another amazing season. As part of the American League East, this franchise is ready to thrill fans in every inning. Attending a Mets home game should be on the bucket list of anyone who calls themself a baseball fan. Baseball fans who also want luxury, comfort, and privacy need to sit in a private suite or club seat at Citi Field. The view, the extras, and the amenities will leave you wondering how you ever went to a baseball game any other way.
How many New York Mets suites are available at Citi Field?
Citi Field has 53 luxury suites.
Why should I book my New York Mets premium tickets with SuiteHop?
SuiteHop is an online marketplace providing the most comprehensive details and availability for New York Mets games. With real-time pricing and high attention to customer service, SuiteHop's club seats & suite experts will help you from booking your premium seats all the way to ordering catering for your event.
What is included with premium seats at Citi Field?
Premium seating at Citi Field ranges from Clove Club seats to Hyundai Club seats. Club seats offer a traditional ballpark feel with luxury amenities. These luxurious amenities include a private entrance, plush, theater-style seats, and access to lounge areas with premium concessions.
What is included in my New York Mets suite?
The suites at a New York Mets home game will spoil you from the moment you arrive at Citi Field. First, you park in VIP parking and then enter the stadium through a private suite guests-only entrance. The suites are located on the first of the second level with the best sightlines of the field. All suites include indoor and outdoor seating, indoor and outdoor televisions, a dedicated suite attendant, and gourmet catering is also an option.
When do suites open for access?
Suites open through the Hodges VIP entrance on the first base side of the venue 2 hours prior to the event.
Where is Citi Field?
Citi Field is located at 123-01 Roosevelt Ave, Queens, NY 11368
Where should I park for a New York Mets game?
Citi Field is located in the neighborhood of Flushing Meadows. Limited parking is available and your suite purchase may include VIP parking passes. Confirm if parking is included with your SuiteHop event expert. With the preferred parking pass, you can park in the VIP Preferred Parking Lot B. For other guests, there is general parking available that is limited and first-come-first-served in the other lots. Expect parking to fill up quickly for any Citi Field event.

Rideshare apps, like UBER or a taxi, are highly recommended.
Catering
New York Mets Suite Catering Explained
Aramark provides catering for Citi Field suites. Classic ballpark fare and unexpected gourmet choices are available. Plan the perfect snacks and meal for you and your guests from several package options. Package options cover everything from snacks, to entrees, to dessert. Aramark offers vegetarian and gluten-free options and will work with you to handle any special dietary needs or restrictions. For beverages, choose which drink package you think your guests will enjoy. There are non-alcoholic and alcoholic options to choose from.
Catering is an additional cost and your SuiteHop customer service expert will assist you with placing the best order for your group. Catering is not required and Citi Field does have bars and a marketplace-style food court where your guests can grab drinks, snacks, or a meal and return to the suite to enjoy.
Recommended suite catering budget for a New York Mets game
| Options | Pricing |
| --- | --- |
| Full meal with drinks | $100 - $150 per guest |
| Snacks with beer & wine | $50 - $75 per guest |
| Beer & wine alone | $35 - $50 per guest |
New York Mets Recommended Suite Catering Menu
Feeds 20 guests
Buttered Popcorn

Ballpark Peanuts and Cracker Jacks

Chips and Dips

Big Board Sandwiches – Veggie, Turkey, or Ham Options

Nathan's Beef Frankfurters

Classic Chicken Tenders

Cookie and Brownie Platter

12 non-alcoholic beverages

24 beers
This menu is based on Citi Fields Suite Catering offerings. Items are subject to availability. 

Pro tip: To lower waste, we recommend ordering fewer beverages upfront. Watch what your guests are consuming and reorder accordingly.
Learn more about New York Mets catering at Citi Field.