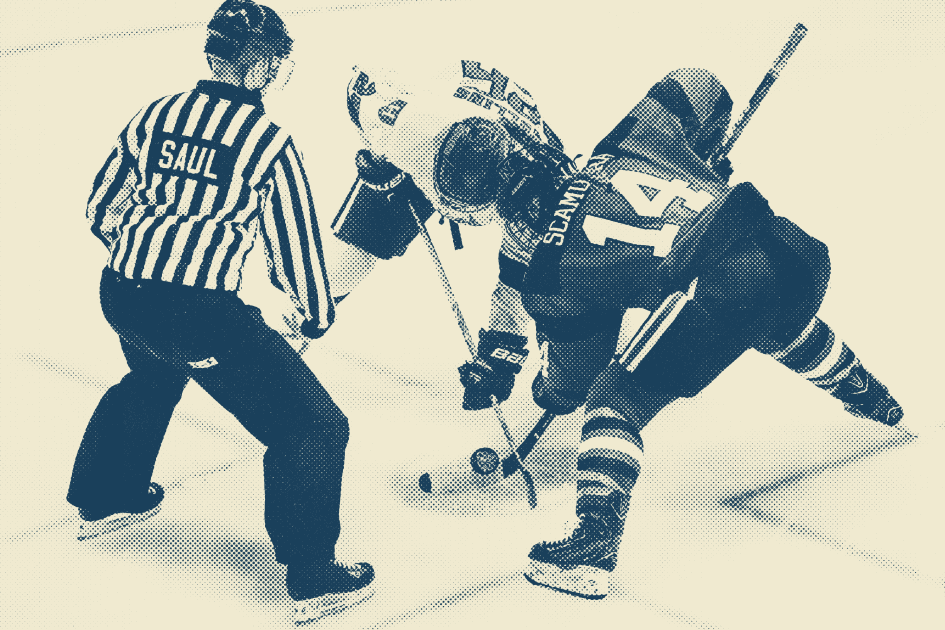 New York Rangers
Suites & Premium Seating
Get Updates
Sign up for our newsletter with offers, updates and featured events for everything New York Rangers.
Suite Pricing
New York Rangers suite pricing and amenities
Madison Square Garden has 97 suites in the arena and can accommodate a wide range of party sizes and needs. SuiteHop has access to the best suites and locations throughout MSG.
How much do Rangers Suites cost?
$7,000 -$24,000
Madison Square Garden suites for New York Rangers games cost between $7,000 and $24,000. The cost of New York Rangers suites will vary based on the location of the suite and the popularity of the away team, or division rivalries.
Pricing for New York Rangers suite rentals on SuiteHop is market-based, and listing partners determine the price in which they choose to list their suite.
If you're in the market for a large suite, you can rent one of Madison Square Garden's six New York Rangers "Party Suites" (also known as a Garden Lounge.) Many times, those will include food and beverages into the rental cost and are available to lease for an individual game.
New York Rangers Suite seating capacity
Signature Level suites can seat between 14-22 people Lexus Level Suites can seat between 12-18 people. Event Level Suites can seat between 8-10 people.
Amenities: extra-wide theater-style seating, wet bar, refrigerator, high definition flat-screen TVs, and private restroom
Low Range

Location

High Range

$7,000

Signature Level

above 200, end view

$12,000

$12,000

Lexus Level

above 100 level

$24,000

$12,000

Event Level

below 100

$20,000
Private Suites
The Ultimate New York Rangers Experience
You can have the ultimate New York Rangers fan experience and entertain your party from your own private suite at the historical and world-renowned famous Madison Square Garden. Catching a Rangers game in person is being part of the team's legacy, and watching history unfold before your eyes.
Some benefits of purchasing your private suite for Rangers games through SuiteHop include:
Access to suites that otherwise may not be available elsewhere, including sold-out events

Competitive market-based pricing

Transparent and real-time online pricing and booking

Full event planning services include; ticket distribution, RSVP/invitation management, celebrity appearances, branded promotional/gift items, dedicated in-suite concierge service, and more!
When do Rangers suites open for access?
The New York Rangers suites open two hours before the start of the game.
Is catering included in my Rangers suite?
Most Rangers suites include a food and beverage package, but not all. Confirm if your suite has catering by reviewing the amenities details on the specific listing you are interested in purchasing.
Arena FAQ
All about the Rangers
The New York Rangers are part of the professional National Hockey League (NHL) and are members of the Metropolitan Division of the Eastern Conference. Their team plays their home games at Madison Square Gardens, located at the heart of the island of Manhattan in New York, New York.
The Rangers are one of the oldest teams in the NHL; they were founded in 1926 and are part of the "original six" teams. The Rangers were the first franchise in the NHL to win the Stanley Cup, and have won it four times, along with winning two conference championships, three president's trophies, two conference championships, and eight division championships.
How many suites are there at Madison Square Garden?
Madison Square Garden has 95 suites on three levels.
Why should I book my Rangers Suite with SuiteHop?
SuiteHop is an online marketplace providing the most comprehensive details and availability for New York Rangers games. With real-time pricing and high attention to customer service, SuiteHop's suite experts will help you from booking your suite all the way through ordering catering for your event.
What is included in a suite at Madison Square Garden?
Attending an event at Madison Square Garden is a memorable way to enjoy the game. All MSG Suites feature premium decor, the best sightlines in the arena, and access to five-star catering.
When do suites open for access?
MSG suites open two hours before the start of the game.
How do I get to Madison Square Garden?
Madison Square Garden is located directly above Penn Station. The 1, 2, 3, A, C, and E trains stop at the 34th and Penn Station. Parking at MSG is extremely limited and public transportation is recommended for all events.
Catering
New York Rangers Suite Catering Explained
Some New York Rangers Suites include a catering package, which can be tailored to meet your party's individual tastes, and/or dietary restrictions. If catering is not included, your SuiteHop suite expert will help you place a catering order. We recommend budgeting $75 - $125 per guest for catering.
Suite catering is provided directly through Madison Square Garden Kitchen. They offer a wide assortment of high-quality menu items. Your SuiteHop customer service expert can assist you with placing the best order for your group depending on size and needs.
Catering is an additional cost that is not included in your suite purchase, catering is also not required. Suite ticket holders and guests also have access to restaurants, bars, and concession stands throughout the arena, as well as a suite attendant who can assist with your order.
MSG features 80 concession stands, 17 restaurants, 10 bars, and four beer rooms that serve 33 different types of beer, including 17 domestic and 16 imported beers.
Estimated Rangers Suite Catering Costs
| Options | Pricing |
| --- | --- |
| Full meal with drinks | $125 - $300 per guest |
| Snacks with beer & wine | $60 - $100 per guest |
| Beer & wine alone | $50 - $75 per guest |
SuiteHop recommended Rangers Suite Catering Menu
Feeds 20 guests
House Made Potato Chips served with truffle dip

Classic Cheese Display

Hill Country Brisket Sliders

Pepperoni pizza

Sweet Generation Cupcakes

12 non-alcoholic beverages

24 assorted beers
This menu is based on MSG Catering options. Items are subject to availability.
Pro tip: To lower waste, we recommend ordering fewer beverages upfront. Watch what your guests are consuming and reorder accordingly.